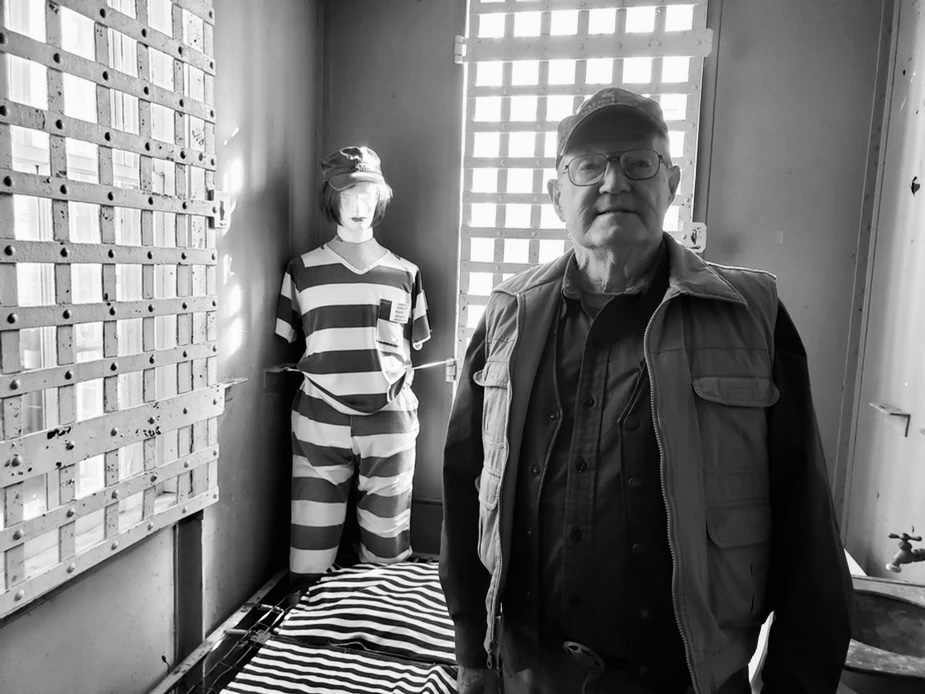 LOCAL OBITUARY | Lynchburg native and beloved curator of the Moore County Jail Museum Bobby Thomas Fuller died on Monday, May 9 at Vanderbilt Tullahoma-Harton Hospital at the age of 75.
Bobby was born in Lynchburg to the late Roscoe and Louise Reed Fuller. He lived in Tullahoma and started his career with the Tullahoma Fire Department before joining the Tullahoma Police Department and then later the Coffee County Sherriff's Department. Bobby then returned to the Tullahoma Police Department and eventually retired, having attained the rank of Sergeant. After his retirement, he worked in private security for several different companies, including the Blue Gill Grill and the Ryman Auditorium. Bobby had also worked for the Moore County Jail Museum for the last 10 years. According to his family, Bobby was an avid University of Tennessee fan, loved to race cars, and watch his grandchildren play their various sports activities throughout the years.
In addition to his parents, Bobby was preceded in death by two brothers, Roy and Tony Fuller. He is survived by his wife, Opal Fuller; two daughters, Camilla (Stephen) Dreas and Tracy Payne; one brother, Tim Fuller; three grandchildren, Trista Thomas, Damon (Holly) Payne, and Aaron Gray; two great-grandchildren, Baylee and Emaley; and several nieces, nephews, and great-nieces and nephews.
Visitation with family will be held on Thursday, May 12 at Kilgore Funeral Home from 11 a.m. to 2 p.m. with the funeral to immediately follow at 2 p.m. His brother, Tim Fuller, will officiate. Burial with honors provided by the Coffee County Sherriff's Department will follow at Rose Hill Memorial Gardens. In lieu of flowers, the family asks that donations be made to the Moore County Jail Museum, 231 Main Street, Lynchburg, Tennessee 37352. •
{The Lynchburg Times is the only locally-owned newspaper in Lynchburg and also the only woman-owned newspaper in Tennessee. We cover Metro Moore County government, Jack Daniel's Distillery, Nearest Green Distillery, Tims Ford State Park, Motlow State Community College, Moore County High School, Moore County Middle School, Lynchburg Elementary, Raider Sports, plus regional and state news.}