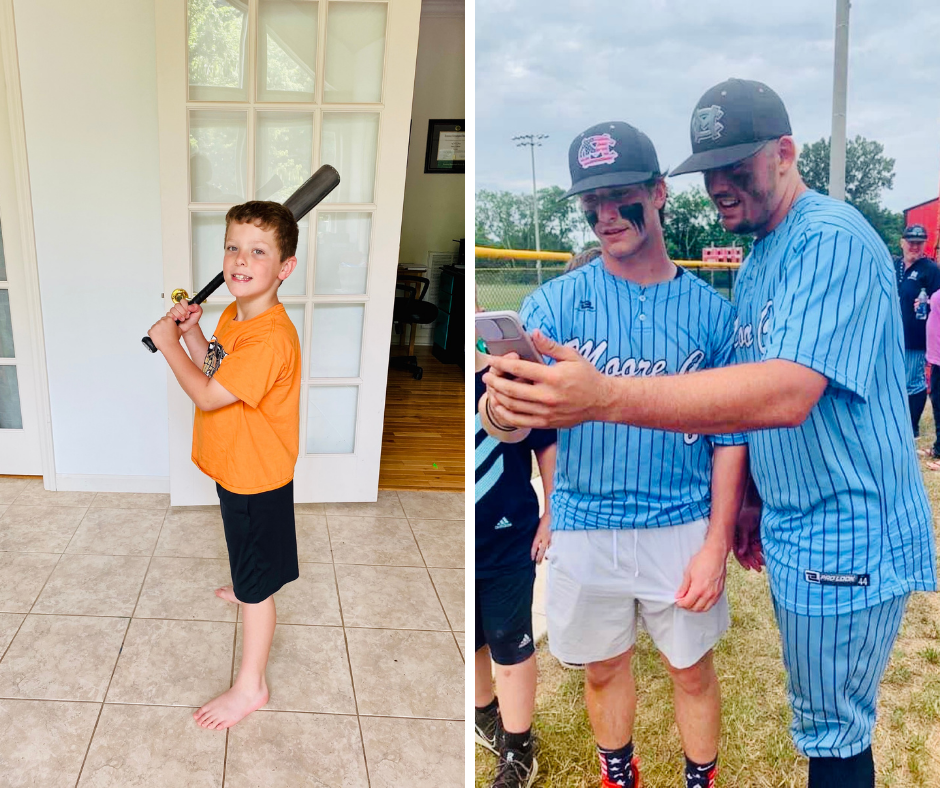 Not all heroes wear capes. Sometimes, they wear Columbia blue baseball uniforms.
Wednesday was going to be a great day for Lynchburg Elementary School student Kurt Smith. He planned to get checked out early on the last day of second grade and then head to MCHS Raiders versus North Greene Huskies state playoff game in Smyrna with his mom, dad, and friend, Wyatt Byrom. He'd made a giant Raider poster the night before. He was ready. Then things went south.
Kurt experienced a medical event that required him to be transported to the emergency room at Ascension Saint Thomas Rutherford Hospital in Murfreesboro. What a bummer!
That's when Raider fan, and Wyatt's mom, Jennifer Byrom stepped in. She approached two Raider players, Kyler Parker and Chris Martin, immediately following their victory and asked if they would Facetime Kurt in the emergency room to lift his spirits. That's exactly what they did and his mom, Abby Smith, says it completely transformed his day.
"A Raider win and a special call from his sweet friends and two Raiders really made his day," she says.
Kurt will stay at home again today to recover but he'll be listening to the game and cheering for his Raiders as they take on South Pittsburg today at 2 p.m.
Kurt is the son of Abby and Kyle Smith of Lynchburg. •
{The Lynchburg Times is the only daily newspaper in Lynchburg. Covering Metro Moore County government, Jack Daniel's Distillery, Nearest Green Distillery, Tims Ford State Park, Motlow State Community College, Moore County High School, Moore County Middle School, Lynchburg Elementary, Raider Sports, plus regional and state news.}