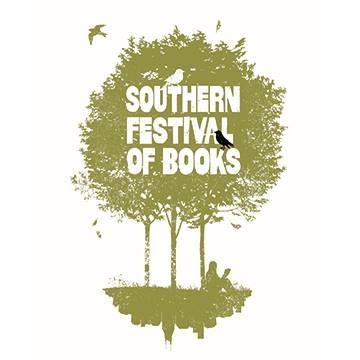 STATE EVENTS NEWS | Nashville — Humanities Tennessee recently announced that the 2021 Southern Festival of Books: A Celebration of the Written Word will take place in-person on Saturday and Sunday, October 9-10 at downtown's War Memorial Plaza. Organizers of the event, the state's largest literary festival, are planning activities in accordance with state and CDC public health guidelines.
"With the support of our event partners and sponsors, we look forward to presenting an engaging and safe in-person festival that book-lovers across the state know and love," said Tim Henderson, Executive Director of Humanities Tennessee.
The festival and its programming will be free for all attendees, as part of Humanities Tennessee's commitment to foster community and civility through stories, history, arts, and culture throughout the state. Due to the pandemic, the festival will be scaled back this year. Dates for the festival have been altered as the event will take place over two days rather than the traditional three. All author sessions will take place outside on War Memorial Plaza, with the exception of a few sessions held in the War Memorial Auditorium, where seating will be limited and festival-goers will be required to use appropriate social distancing. Online programming will also be offered leading up to the event.
"The health and safety of our festival-goers, authors and staff is our priority, and this year will be no exception. We'll offer something for everyone as has always been a hallmark of the Festival. We hope our plans for both an in-person event and a virtual experience will broaden our reach and allow book-lovers to celebrate the written word in the manner that feels most comfortable to them."
More details about this year's author lineup, the festival's Authors in the Round fundraising dinner and online programming will be shared in the coming weeks. For more information check out the event's Facebook page or visit their website by clicking here. •
{The Lynchburg Times is the only daily newspaper in Lynchburg. Covering Metro Moore County government, Jack Daniel's Distillery, Nearest Green Distillery, Tims Ford State Park, Motlow State Community College, Moore County High School, Moore County Middle School, Lynchburg Elementary, Raider Sports, plus regional and state news.}