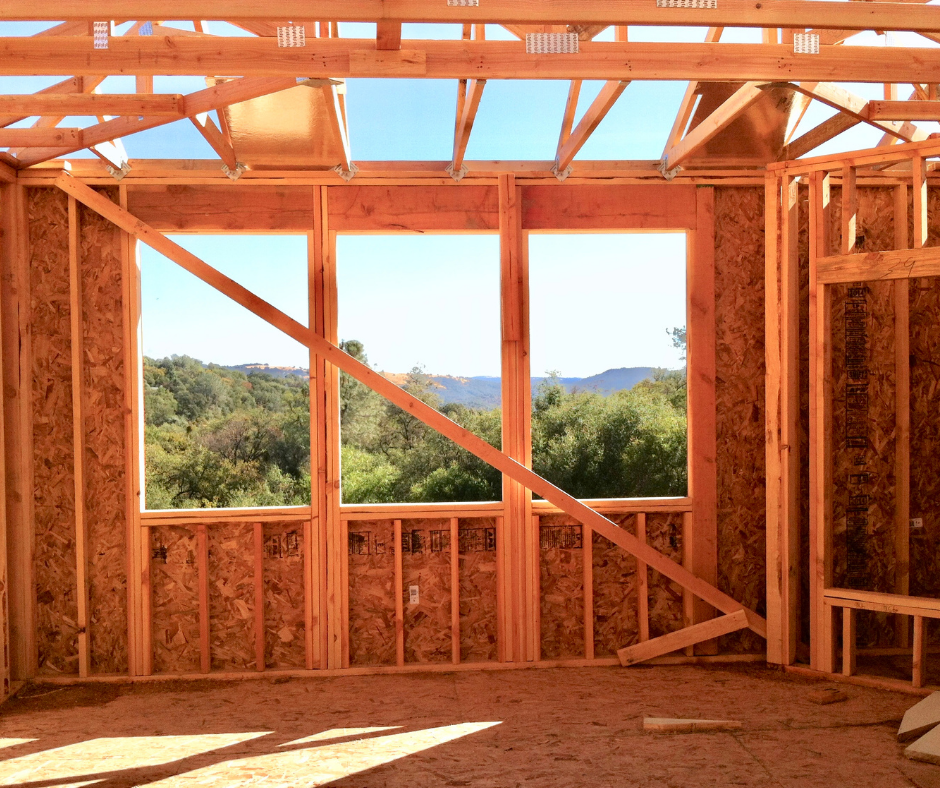 LOCAL NEWS — On Monday, May 24 Metro Mayor Bonnie Lewis stood in front of the Metro Council with bad news. Based on the advice of legal counsel and state officials, she informed the 14 members present that dozens of new homes had been left off of Moore County property tax roles dating back as far as 2015 resulting in thousands of dollar in lost property tax revenues.
"Recently, by law, I was required to report information to the state comptroller's office; and by duty, I need to report the same to the Metro Council and the people of Moore County," she stated.
Mayor Lewis further explained that she began spot checking the tax rolls after she received a cluster of complaints from citizens. These complaints were coming from both sides of the issue — citizens upset that neighbors were "not paying their fair share" as well as new home owners concerned that they weren't receiving tax bills, despite the fact that they'd been living in their newly constructed homes for several years.
"I looked up all those that were reported to me and the complaints were valid. I now needed to figure out if we were talking about just those reported or are we talking about several? Possibly enough to affect our revenue and therefore our budget," Mayor Lewis told the Council last Monday.
Over $12 million in untaxed property value
In February 2021, Mayor Lewis and other county officials began looking up building permits for new construction and then comparing them to both the state's assessment database as well as Tennessee Trustee's site for Moore County. They began in 2019 and worked backwards to 2015.
"We started out looking at all things you would buy a permit for: a new home, garage, addition, etc. We found so many that were left off, we eventually just started looking up [just] single family dwellings," Mayor Lewis told the Council. "We built a spreadsheet list and I met with a local committee chair who confirmed we needed to get these properties on our tax roll."
All the homes on the spreadsheet contain the estimated value given by the homeowner when buying the building permit. Many homes assessed valued is much more once completed.
The Lynchburg Times acquired a copy of this spreadsheet and it contains over 60 properties with an estimated value of over $12 million dollars in untaxed property value. The list contains the name of at least one current Metro Council member.
Mayor Lewis told the Council that on March 2, she presented the spreadsheet and her findings to Metro Assessor Darin Harrison, Metro Trustee Lynn Harrison, Register of Deeds Pam Wells, and Metro Codes Enforcer Christine Pyrdom in order "to find a way to complete the circle of knowledge from the time a permit is purchased to when it is time for the improvement to be assessed."
Since then, the Metro Assessor with help from state officials added the properties to the tax rolls, where they now appear as new properties. However, other area tax assessor says that in general a new home should be added to the tax roll no more than a year from completion.
Despite the fact that Metro Moore County failed to receive revenues from some of these properties for as many as six years, Mayor Lewis says state law prohibits Metro from attempting to recoup more that the two most current years from a property tax owner left off the rolls.
This means, for example, that a $500,000 home completed in 2015 but not added to the tax rolls until very recently would have cost Metro Moore approximately $3,125 in tax revenue per year assuming an average 2.25 certified tax rate.
Jack Daniel's barrels added in Metro's number despite local and state votes
The tax roll omissions are just one of several factors affecting this year's property tax numbers. Metro Moore County is currently one of 16 Tennessee counties still on a six year assessment cycle. Most counties have moved to a much shorter assessment cycle. Six year assessment cycle counties sometimes experience a mid-cycle assessment and Moore County is the only county to experience a mid-cycle assessment this year. (For our full coverage on that issue, click here.)
The other factor is that Moore County's assessment summary, which the Metro Assessor reports to the state, contains personal property tax numbers for the barrels at Jack Daniel Distillery despite the fact that taxing barrels has been rejected at both the state and local level.
In 2018, the Tennessee Legislature overwhelmingly approved a bill with some telling language. It allowed, "Tennessee whiskey barrels to remain exempt from property tax." HB 2038 passed in the House of Representatives by a 78-12 margin and it's companion bill SB 2076 passed unanimously in the Senate before heading to Governor Bill Haslam's desk.
In May of last year, the Metro Council voted against another push to tax barrels led by Council Member Wayne Hawkins. That measure failed by a vote of 9-3. (To read our complete coverage of that vote, click here.)
Unlike real property (houses, etc.), personal property often depreciates as soon as you put it in the system, and state comptroller officials have told Metro that they fear that several years of the barrel numbers being added and then later removed have cause negative accruals.
Metro budget fails to get a first reading
Following Mayor Lewis prepared remarks, Budget Committee Chair Amy Cashion presented the proposed certified tax rate for the upcoming year. She presented a rate of 2.43 – a five cents increase from the previous year's rate of 2.38 – though she stated that she felt "unsure that the state certified rate is right" for all the reasons Mayor Lewis had mentioned in her presentation.
"This budget represents a one percent increase across the board with no raises and very few changes in expenses," Cashion told the Council. "We did make some cuts. Not everyone got everything they wanted."
After discussion and questions, Cashion made a motion seconded by Gerald Burnett to pass the first reading of the budget. It failed by a vote of 8-5 with Wayne Hawkins, Sunny Rae Moorehead, Tommy Brown, Shane Taylor, and Peggy Blackburn voting no. Keith Moses abstained from voting and Bradley Dye was absent from the meeting. All budget votes must receive yes votes from two thirds of the council present. •
{The Lynchburg Times is the only independently owned and operated newspaper in Lynchburg. We cover Metro Moore County government, Jack Daniel's Distillery, Nearest Green Distillery, Tims Ford State Park, Motlow State Community College, Moore County High School, Moore County Middle School, Lynchburg Elementary, Raider Sports, plus regional and state news.}