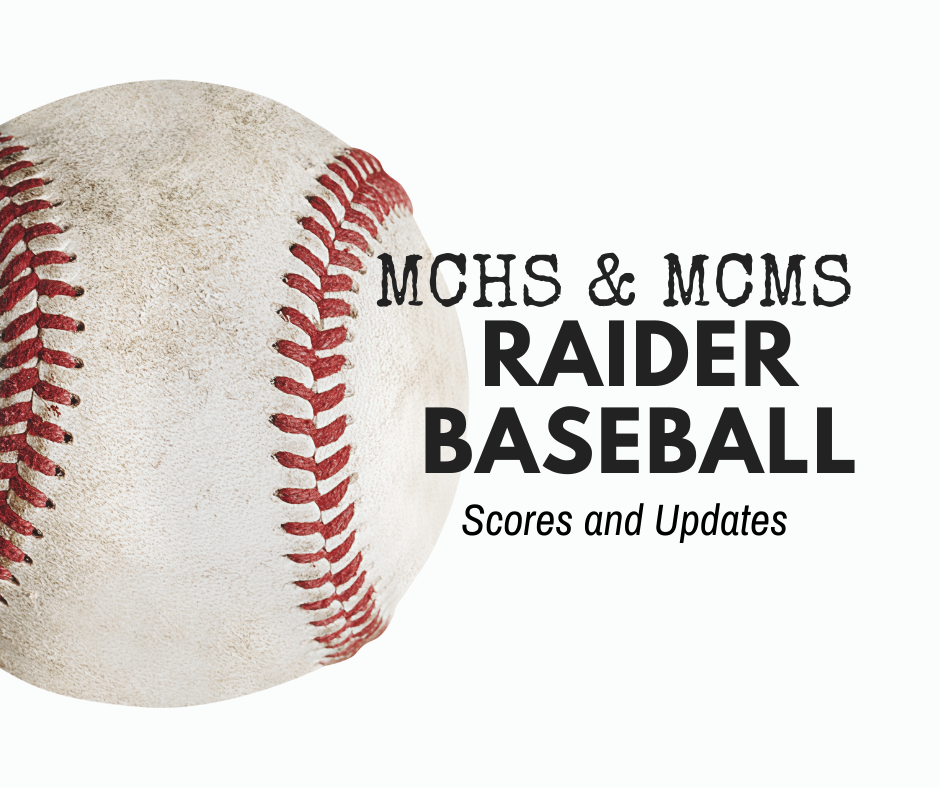 CORNERSVILLE, Tenn. — You get a shut out and you get a shut out. For the third time in two weeks, the Moore County Raiders managed a shut out against a district foe. On Monday, they beat Cornersville 10-0 in five innings.
Jacob Baker got the win for the Raiders. He threw 90 pitches including 52 strikes and struck out 10 of 19 Bulldogs batters. Monday's game was Baker's second shut out of the regular season. He also blanked Fayetteville on April 13.
Neither team got much offense going in the first inning. Then in the top of the second, Jacob Baker doubled on a pop foul to the right fielder. On the next at bat, Connor Partin flies out — allowing Baker to advance to third. Will Penn then knocked a ground ball toward third base. It took an awkward hop and Penn reached base on a error while Baker rounded home for the first Moore County points of the game.
In the top of the third, Aiden Webster singled on a bunt to reach first base and then Issaz Patterson followed with his own bunt … this time a sacrifice bunt that allowed Webster to advance to third. On the next at bat, Will Parker singled on a fly ball to the Bulldog left fielder allowing Webster to score the second run of the game. Keller Morey then ground out to the first baseman but not before Parker scored run number three.
Cornersville managed two walks but no points in the bottom of the third.
In the top of the fourth, Jacob Baker hit an inside the park home run on a fly ball to the Bulldog left fielder for a quick Raider score. An at bat later, Cornersville walked Will Penn, Issaz Patterson, and then Will Parker to get bases loaded as Keller Morey headed to the plate. He doubles on a fierce line drive to center field to score Penn and Petty, who was in as a courtesy runner for Patterson. At the end of three innings, Moore County led 6-0.
Baker tossed nine strikes for a three up and three down series for Cornersville at the bottom of the fourth and then hit his second home run of the game on the second at bat of the fifth scoring Peyton Martin who's doubled the play before to make the score 8-0.
A play later, the Bulldog pitcher walked Connor Partin, who stole second on the next at bat. Aiden Webster then reached base on a dropped third strike, which allowed Partin to score the final run of the game.
Jacob Baker led with three hits on three at bats including two home runs. Will Parker followed with two hits and two RBIs. Keller Morey, Will Harder, Peyton Martin, Connor Partin, and Aiden Webster all managed a hit each. Connor Partin led in stolen bases with two.
The Raiders will play at Tullahoma on Thursday beginning at 5 p.m. •
{The Lynchburg Times is the only independently owned and operated newspaper in Lynchburg. We cover Metro Moore County government, Jack Daniel's Distillery, Nearest Green Distillery, Tims Ford State Park, Motlow State Community College, Moore County High School, Moore County Middle School, Lynchburg Elementary, Raider Sports, plus regional and state news.}