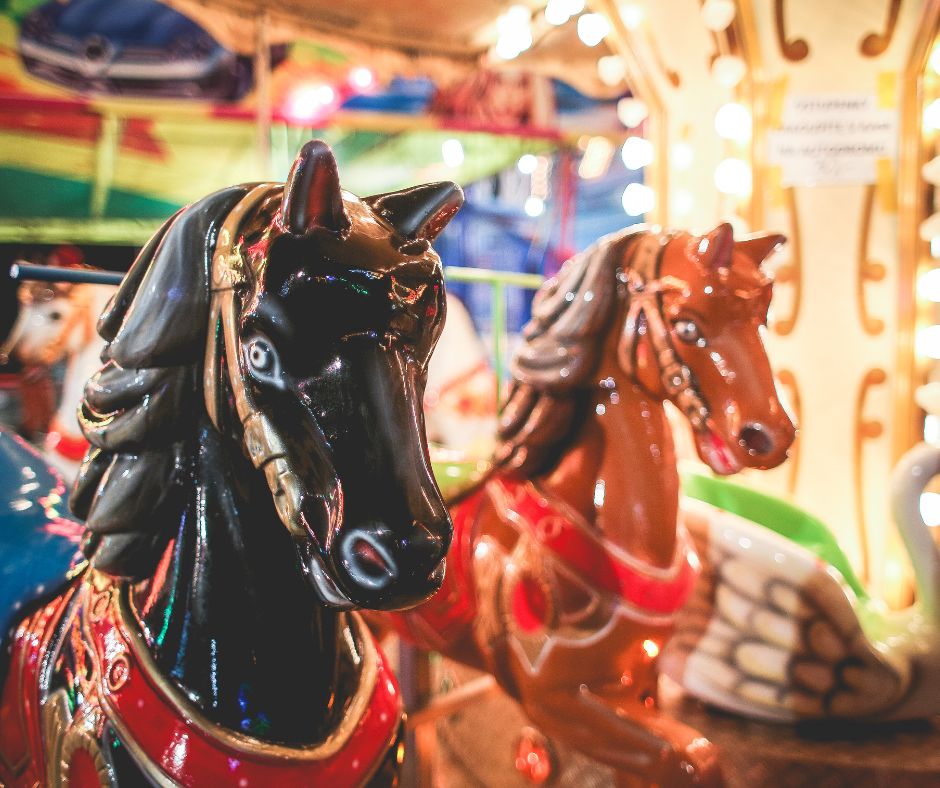 LYNCHBURG, Tenn. — It's evolved from a Fourth of July celebration to a trail ride to a week long celebration to the current two-day event and on Friday and Saturday Frontier Days will happen in historic downtown Lynchburg. Events kick off on Friday with a carnival midway, pony rides, petty zoo, and live music and concluded on Saturday night with a fireworks show.
The annual event exists as a staple of the summer festival season and enjoys a nearly 60 year history in Lynchburg. The Lynchburg American Legion Post 192 launched what would evolve into Frontier Days on July 4, 1962. Hailed as a Big July Fourth Celebration, that first event featured a beauty contest, swimming, a Little League baseball tournament, barbecue and more all set in the footprint near where the Lynchburg Public Pool sits today.
This weekend's event will be filled with tons of fun. Here's the top four things we think you won't want to miss:
1| The Carnival Midway: Moore County is one of the few southern, middle Tennessee counties that doesn't host its own county fair, so the midway during Frontier Days will be as close as we'll get here in Lynchburg. There's just something about that many carnival games, amusement rides, and festival foods in a single space. Fox Creek Amusement out of Kentucky will provide this year's midway and it should be filled with things like a carousel, a bounce house, bungee jumps, and age-appropriate rides for the littles. Armbands will be available both Friday and Saturday night for just $15.
2 | Chamber of Commerce Auction: The folks at the Moore County Chamber of Commerce work hard to bring locals and visitors events like Spring in the Hollow, Frontier Days, Halloween in the Hollow, and Christmas in Lynchburg. Hundreds of volunteer hours and money are required to make that happen. During Frontier Days, the Chamber will host their biggest fundraiser of the year with a live auction featuring over 80 items donated from local and area businesses. If you'd like to bid on items from as close as Miss Mary Bobo's Restaurant and Barrel House BBQ as well as favorites like the Bell Buckle Café, Ryman Auditorium, and Ober Gatlinburg Amusement Park then head on over to the Lynchburg Gazebo at noon on Saturday. For a full list of auction donors, click here.
3 | Cutest Dog & Goat Contest: The Cutest Dog Contest gets its inspiration from the Country Dog Contest made famous by the Jack Daniel's World Invitational Barbecue held each October in Lynchburg. Over the years, other sorts of pets like lambs, sheep, and goats started showing up too. On Saturday at 3 p.m., your pooch or favorite nanny can compete in categories like Best Trick, Best "How My Pet Came to Be" Story, and Most Patriotic Costume. It's a fun for everyone.
4 | Fireworks Show on Saturday: In a nod to the original Frontier Days from the 1960s that took place around the Fourth of July weekend, this year's event will end on Saturday night with a Fireworks Show at 9 p.m.
Other activities will include cloggers, live music by Jimmy and Joy, Kayleigh Matthews, Cecil Shields, and Yesterday's Wine. There also will be a petting zoo and pony rides. To view a full schedule of event, click here. •
{The Lynchburg Times is the only daily newspaper in Lynchburg. Covering Metro Moore County government, Jack Daniel's Distillery, Nearest Green Distillery, Tims Ford State Park, Motlow State Community College, Moore County High School, Moore County Middle School, Lynchburg Elementary, Raider Sports, plus regional and state news.}