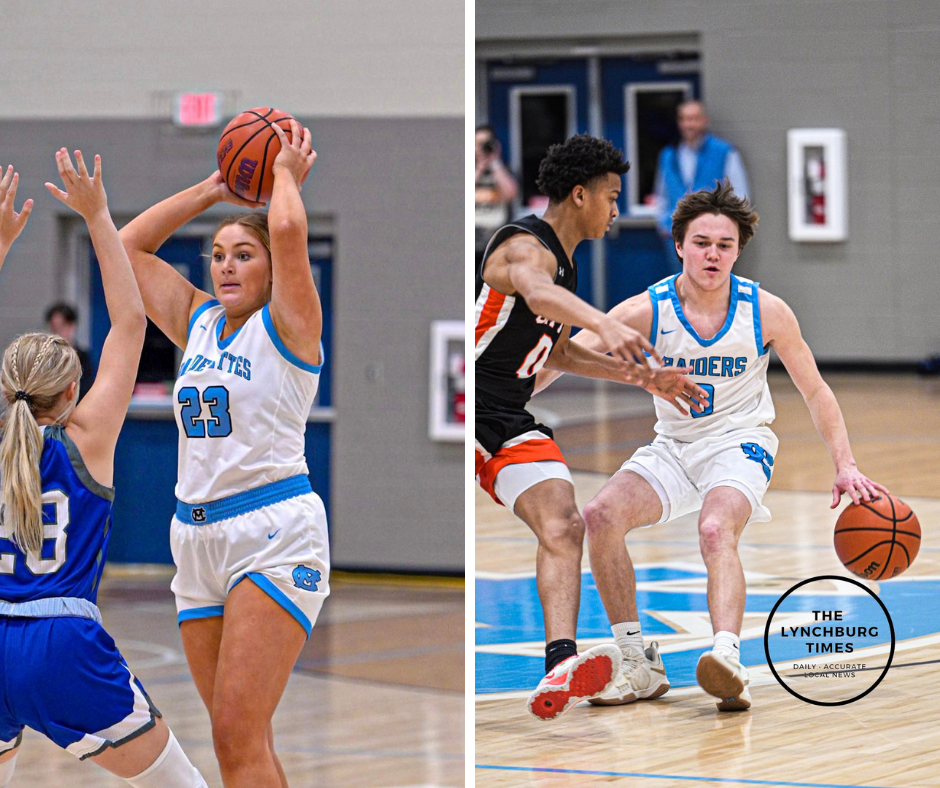 LYNCHBURG — Even though the District 9A and Region 5A tournaments sit right around the corner, the final regular season home game is always emotional for players, parents, and fans. Tonight, both Moore County squads will take on Class AAA Lincoln County from right down the road in Fayetteville for their final regular season game.
Both the Raiderettes and Raiders have faced adversity this season. Injuries and illness on both squads have forced head coaches Chad Spencer and Justin Brown to develop less of a starting five and more of a starting seven mentality. The Raiders also lost sophomore starter Dawson White mid-season due to a shoulder injury.
Both have come on strong late in the season. The Raiderettes won their last three district games to manage a 6-2 record and a number two seed heading into next week's district tournament. The Raiders earned W's in three of their last five district games and beat Cornersville last Friday to pull ahead of the Bulldogs, Eagleville, and Huntland with a 4-4 record and number two seed headed into next week.
Friday's games will be the second meeting of Class A Moore County and Class AAA Lincoln County. The two teams faced off early in the season on December 7. The Raiderettes lost their first match up 40-27 in Fayetteville, so they'll be looking for a bit of payback tonight. The Raiders also dropped that game 72-41. Lincoln County currently ranks number nine in the state with a 18-5 record.
Tips off of the girls' game will happen at 6 p.m. and the boys' game will immediately follow. According to the Moore County Athletic Department, tonight's final home game with be a Pink Out game and Moore County fans are encouraged to throw a splash of pink in with that Columbia blue. If you can't attend in person, the Moore County Sports Network broadcasts all home Raider games on the NFHS Network or you can follow The Lynchburg Times for live score updates. •
{The Lynchburg Times is the only locally owned newspaper in Lynchburg and also the only woman-owned newspaper in Tennessee. We cover Metro Moore County government, Jack Daniel's Distillery, Nearest Green Distillery, Tims Ford State Park, Motlow State Community College, Moore County High School, Moore County Middle School, Lynchburg Elementary, Raider Sports, plus regional and state news.}