According to a Vandy survey sent to more than 43,000 patients living in several states around the country, 96% of patients who use patient web portals prefer immediate online access to their clinical test results, notwithstanding the prospect of reviewing results before their physicians have a chance to review them.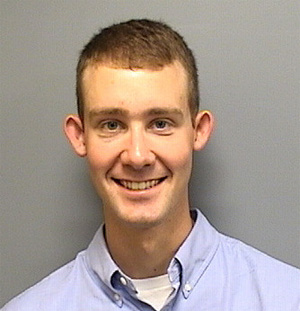 Led by researchers at Vanderbilt University Medical Center (VUMC), the survey was reported March 20in JAMA Network Open.
"Immediate patient access to test results has been the law of the land for less than two years, and this is the largest study to date of how it's perceived by patient portal users. Our survey says misgivings are few and users overwhelmingly value it," said a leader of the study, Bryan Steitz, PhD, instructor in Biomedical Informatics at VUMC.
It used to be common for doctors and hospitals to delay or block altogether certain test results from patient portals, especially those subject to misinterpretation or apt to cause emotional distress. Under a federal rule in effect since April 2021, patients, upon their request and at no cost, must be given electronic access to their clinical notes and other health information kept by hospitals and doctors. This includes, with very few exceptions, immediate access to any clinical test results. The moment doctors can see new results on their computer screens and smart phones, over the internet their patients can too, if they wish. (At VUMC, patient access to the health record is primarily provided through the My Health at Vanderbilt patient web portal.)
In May 2022, researchers at four large academic medical centers — VUMC, Beth Israel Deaconess Medical Center in Boston, UT Southwestern Medical Center in Dallas, and the University of Colorado Anschutz Medical Campus in Aurora — delivered surveys via email to more than 43,000 patient portal users who had viewed test results online since the federal rule went into effect. Among the 8,139 respondents, 80% reported having reviewed test results within the previous month.
Open results reporting is intended to foster patient engagement, and this appears borne out in the survey results, Steitz noted, with most respondents reporting seeking additional information after reviewing their test results.
Among other results of the survey:
• Only 8% of respondents reported being more worried after reviewing test results, with increased worry being more common among respondents who perceived a result as not normal (17% vs. 5%).
• 95% of respondents who reported receiving "not normal" results indicated that they wanted to continue to receive immediately released results via patient portal.
• 90% of patients preferred delivery of results through a patient portal, as opposed to having to wait for a phone call or clinic visit.
"The switch to open results drew reservations from some quarters," Steitz said, "but large increases in patient messaging with health care providers don't appear to have arisen as much as expected. And, considering our survey findings, any worries that open results might send patient portal users over the edge appear to have been misplaced, at least in many situations."
Joining Steitz to lead the study were, also from VUMC, Trent Rosenbloom, MD, from UT Southwestern, Robert Turer, MD, and, from Beth Israel Deaconess, Catherine DesRoches, DrPH.
Others on the study from VUMC included Adam Wright, PhD, Karen Langford, Samuel McDonald, MD, Thomas Reese, PhD, Paul Sternberg Jr., MD, and Qingxia Chen, PhD. •
{The Lynchburg Times is an independently-owned, community newspaper located in Lynchburg, Tennessee the home of The Jack Daniel Distillery. We focus on public service, non-partisan, rural journalism. We cover the Metro Moore County government, local tourism, Moore County schools, high school sports, Motlow State Community College, as well as whiskey industry news and regional and state stories that affect our readers.}