LYNCHBURG, Tenn. — National nonprofit Wreaths Across America (WAA) recently announced that Lynchburg Cemetery and Highview Cemetery will once again join the mission to Remember, Honor, Teach, as an official location Wreaths Across America Day for 2022. The Jack Daniel's veteran's group BRAVE has participated in Wreaths Across America in Lynchburg for the past three years.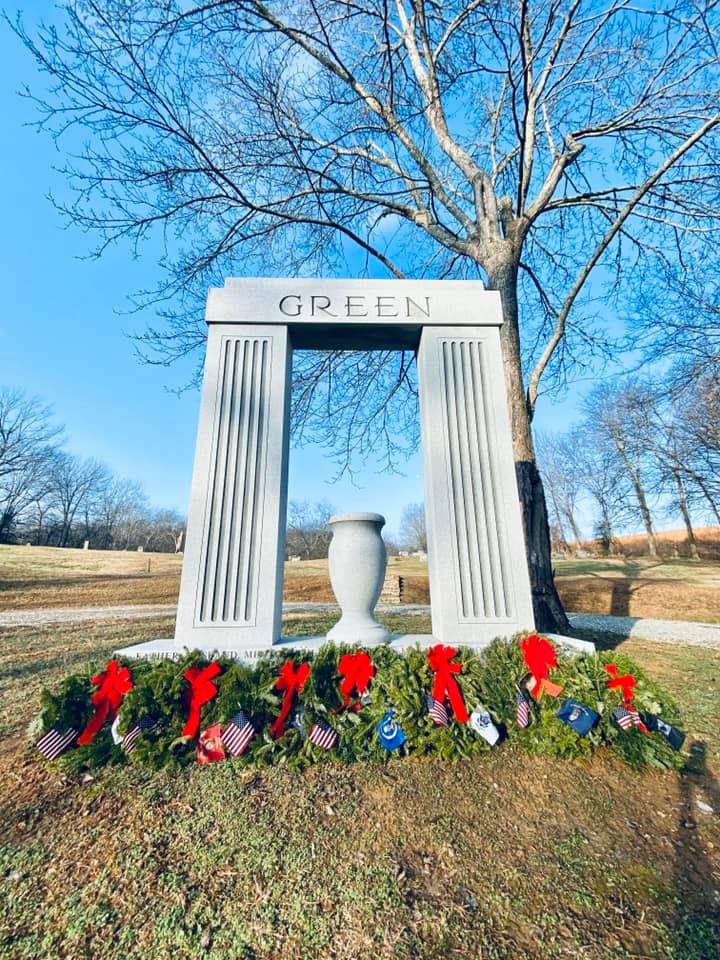 Wreaths Across America started as a simple gesture of thanks that has grown into a national movement of dedicated volunteers and communities coming together to not only remember the nation's fallen and honor their service, but to teach the next generation about the sacrifices made for us to live freely. This year, there will be more than 3,100 participating locations placing veterans' wreaths on National Wreaths Across America Day, which takes place on Saturday, Dec. 17 beginning at 11 a.m. with more than two million volunteers coming together.
This year, Jack Daniel's BRAVE group raised enough funds to place 302 total wreaths — 260 wreaths at Lynchburg Cemetery and another 42 at the smaller Highview Cemetery. Sponsored veterans' wreaths will lay on the headstones of all Moore County heroes laid to rest in both cemeteries, to ensure that the individuals who served to protect the freedoms of our country never be forgotten and to bring the community together in patriotic commemoration, according to organizers.
"We are forever grateful for the thousands of supporters who dedicate their time and effort to fulfilling our mission all year long," said Karen Worcester, executive director, Wreaths Across America. "These individuals and their communities know the value of remembering the fallen, honoring those who currently serve and teaching the next generation about the sacrifices made for our freedom every day, and without their continued support, Wreaths Across America would not exist."
Those interested in volunteering for Wreaths Across America or sponsoring a wreath for Lynchburg Cemetery or Highview Cemetery should contact Marsha Manley Hale or Jason Bobo at 931-759-6125. National Wreaths Across America Day is a free community event open to all people. •
{The Lynchburg Times is an independently-owned, community newspaper located in Lynchburg, Tennessee the home of The Jack Daniel Distillery. We focus on public service, non-partisan, rural journalism. We cover the Metro Moore County government, local tourism, Moore County schools, high school sports, Motlow State Community College, as well as whiskey industry news and regional and state stories that affect our readers.}