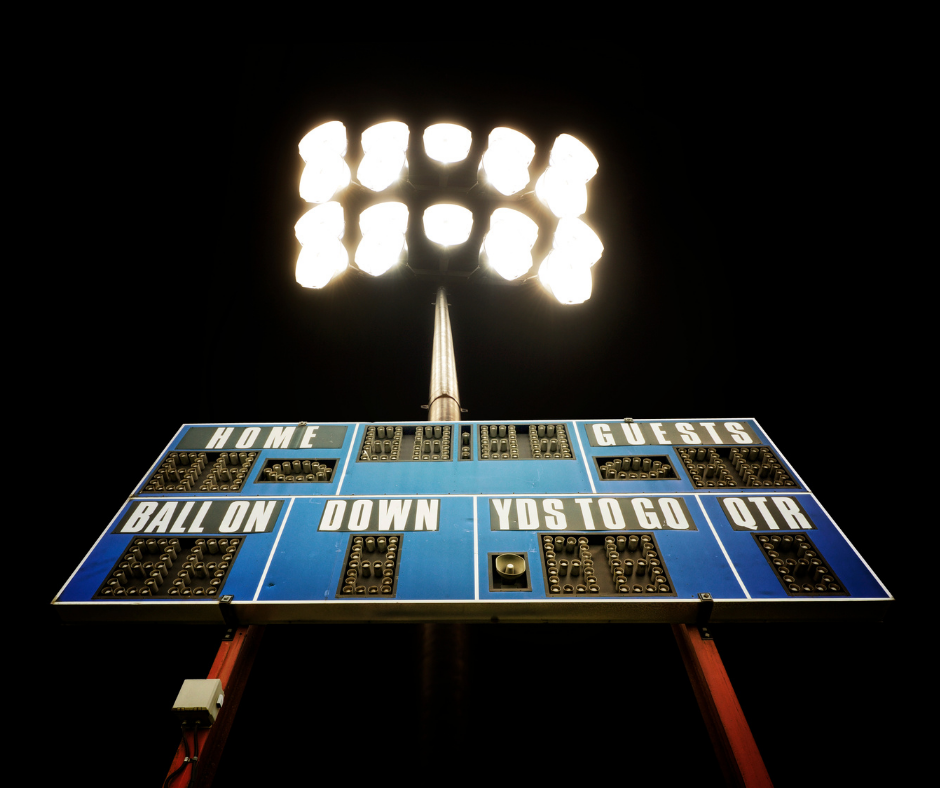 LYNCHBURG, Tenn. — It's one Friday in the fall that every Raider fan circles. But this year, the annual Moore County versus Huntland rivalry game will be played on Thursday thanks to a scheduling move by the Tennessee Secondary School Athletic Association (TSSAA). Local officials announced the Thursday night game back in April.
The Battle of the Blue is one of a large number of the state's high school football games played on either Thursday or Saturday nights this season due to the lack of officials. Cornersville played Richland on Thursday, August 18 and Eagleville will host Fayetteville this Thursday.
MCHS Athletic Director Josh Deal stated during the Cornersville broadcast that school officials picked the Huntland rivalry game as the Thursday night game to prevent student athletes, coaches, and parents from needing to travel a long distance on a "school night."
"We thought the 30 minute drive from Huntland to Moore County would be much easier than asking a Collinwood or Wayne County to drive two hours to play," Director Deal said.
Games moved due to official shortage
TSSAA leadership asked schools to schedule a Thursday night football to address a shortage of football officials across all regions. A scarcity of youth sports officials isn't a new problem but one that may have been made worse by the COVID pandemic. Many older, at-risk officials hung up their cleats during pandemic – leaving a void. Other officials report being frustrated by abusive behavior from coaches and fans – a trend that's nudging some high school sports officials to walk away.
One area official we spoke last April said that more and more veteran officials are aging out of officiating while fewer younger candidates are stepping up. Mike Northcutt, who retired from officiating in central, middle Tennessee this past year after 50 years, says an injury forced his retirement.
"I blew out my knee last June and just can't keep up with the kids on the field the way I used to," he said. "There's a lot of us who have to let it go due to age or injury."
Northcutt says that his crew covered from Wayne County to Franklin County and could have called games five nights a week if they wanted to based on demand.
"Whether it's Pop Warner, middle school, JV, or high school, there are always game going on who need officials."
According to the TSSAA, they estimate there are enough officials to work 150 games with a five-person crew each week. However, on any particular Friday night in the fall there are around 170 games planned. Their solution for the 2022-23 season was to move 20 games per week from Friday night to either a Thursday or a Saturday. The Moore County at Huntland game in October is simply one of those games.
Thursday night rivalry game
One could look at their records and assume this year's Battle of the Blue might be a mismatch. The 8-1 Raiders have early season loss to Fayetteville as their only blemish on the 2022-23 season. That 12-point loss is as close as any team's gotten to the Tigers, who are beating opponents by an average of 36 points per game.
On Sunday, Tennessean sports writer Joseph Spears ranked Moore County as the #8 "small school" in Tennessee, stating that Moore County's "outscored their last three opponents 148-42."
Huntland, on the other hand, seems to be in a rebuilding year. The 2-7 Hornets managed wins against Lookout Valley and Community but have yet to beat a Region 5A team. With a rivalry that dates back all the way to the 1940s, you can throw out those record books on Thursday. Anything can and will happen. {To read our historical piece on the Raider, Hornets Rivalry Game click here.}
Kick off will take place at Doug Price Field at 7 p.m. If you can't attend in person, you can listen for free on The Lynchburg Times Raider Radio or watch on the NFHS Network, which requires a subscription fee. •
{The Lynchburg Times is the only locally owned newspaper in Lynchburg and also the only woman-owned newspaper in Tennessee. We cover Metro Moore County government, Jack Daniel's Distillery, Nearest Green Distillery, Tims Ford State Park, Motlow State Community College, Moore County High School, Moore County Middle School, Lynchburg Elementary, Raider Sports, plus regional and state news.}